Published on November 13, 2017 by Philip Poole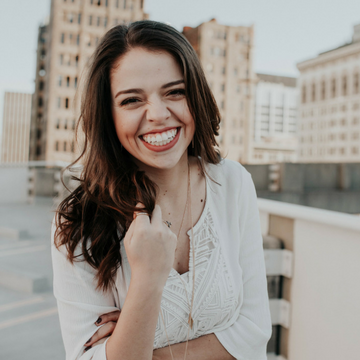 Kara Young, a 2016 Samford University graduate, premiered "Seems Just Like Yesterday" at the university's annual homecoming banquet and alumni awards presentation during 2017 homecoming weekend. 
Young now works with Samford's Center for Worship and the Arts. She was invited to perform at the banquet and awards presentation. She told the audience that she decided to compose a song that reflected the spirit of Samford alumni about their alma mater rather than try to find something appropriate from current repertoire. 
"It was a joy being able to write a song and share with the Samford family. Samford holds such a special place in my heart, which made the writing process easier than usual," Young said. "It is easy to communicate or write about something you love so dearly.
"It honestly 'seems just like yesterday' that I was writing a song about going off to college, and now I'm performing one that revisits my journey here at Samford." 
"Seems Just Like Yesterday"
[C.2017, karaeyoung.com] 
Verse 1:
I remember when I was moving
To this pretty place
Momma and Daddy were talking
About how they made a way
 New places, new faces
Oh, it didn't take long
To realize that I was
Where I belonged
 Chorus:
It seems just like yesterday
We were walking in the place
It feels just like yesterday
Oh the memories that we made
 Now we've all gone our different ways
And we've come back together to say,
"It seems just like yesterday."
 Verse 2:
I remember driving around the city
On those Friday nights
Laughing till we were crying
Under the city lights
 It made me feel like I was
Free as a bird
I'll tell you, I was loving
That brand new world
 Chorus
 Bridge:
I thank God for the time that I had
And the lessons that I learned
This family will always be
A place I call home
Additional Homecoming coverage:
Homecoming Banquet/Alumni Honors