Published on February 22, 2018 by Morgan Black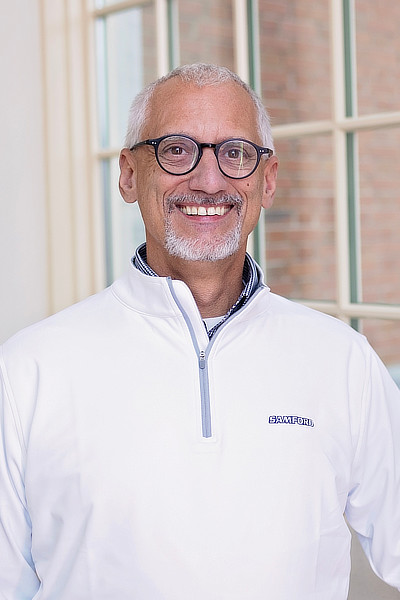 Samford University's Center for Sports Analytics took center stage at a major sports marketing and analytics conference in San Francisco with over 600 sports industry executives in attendance. Center Executive Director Darin White chaired the sports branding session at the Summit highlighting Samford's unique ability in preparing students to work in sports analytics. 
In addition to speaking, White led two panel discussions on sports marketing and fan engagement. The panels included top industry executives such as Justin Bergh, CrossFit Games general manager; Mike Schoenbrun, D.C. United chief revenue officer; Kurt Hunzeker, vice president of marketing strategy and research for Minor League Baseball; and Allen Hermeling, senior director of corporate partnerships for the Chicago Cubs. 
The Center for Sports Analytics involvement in prominent industry-oriented events like this summit plays a critical role in helping Samford students gain experience in the sports industry. 
Samford boasts three sports academic programs in sports marketing, sports administration and sports media. "Industry experts agree that students need training in three areas in order to land a job in sports analytics: sports business, data science, and business strategy acumen. Samford is one of the few schools in the country where an undergraduate student can develop skills in all of these areas," said White. 
"The response we received after our session was borderline overwhelming," White said. "Numerous sports organizations approached us regarding their desire to partner with the Center for Sports Analytics on future student projects and internships."
The center developed several new key relationships with West Coast teams including the San Francisco Giants, Sacramento River Cats, Los Angeles Kings, San Diego Padres and Sacramento Republic FC. "I am highly optimistic we will see Samford students completing class projects and/or internships with some of our new friends on the West Coast in the near future," said White. 
Samford Center for Sports Analytics 
Brock School of Business Sports Marketing Program 
Department of Journalism and Mass Communications Sports Media Program