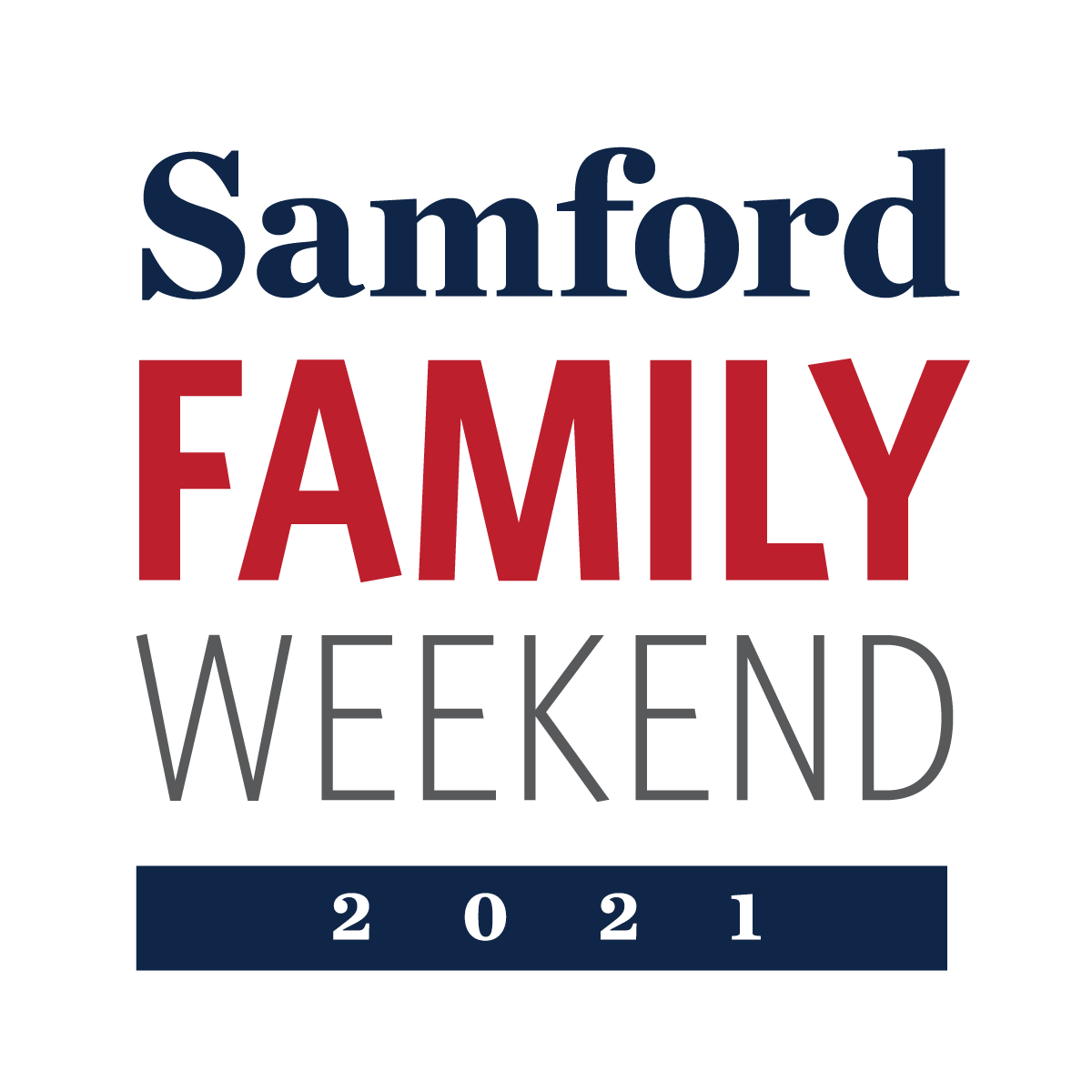 We look forward to hosting Samford families on campus September 24-26, for Family Weekend! The schedule and registration for the many activities planned for the weekend can be found below. Registration is live! Because some events have limited seating, we encourage you to plan to register as soon as possible. Online registration closes Friday, September 17, at 5 p.m. Central.
Schedule
Samford exclusively reserves the right to relocate, modify, alter the conditions of attendance, reschedule or cancel any event up to the time of that event.
Friday, September 24
11 a.m.-2 p.m. Study Abroad Fair
12- 5 p.m. Check-in
1-3:30 p.m. Parent Academy—classes taught by Samford faculty for parents (requires pre-registration)
2 p.m. Siblings Tour
2:30-3:30 p.m. "Pops with the Prez" for sophomore families (requires pre-registration)
4-6 p.m. "Pops with the Prez" for freshmen, junior and senior families (requires pre-registration)
5:30 p.m. Vespers
7 p.m. Samford Women's Soccer vs. VMI
7 p.m. Samford Women's Volleyball vs. Wofford
Saturday, September 25
7:30-8:15 a.m. Prayer Walk
8:30- 10 a.m. Parents Association Breakfast
10 a.m.- 12 p.m. Campus Open Houses
11 a.m.-1:30 p.m. Tailgate on the Quad (including state/regional parent chapter tailgates)
12 p.m. Bulldog Walk
2 p.m. Samford Football vs. East Tennessee State University
7 p.m. Samford Women's Volleyball vs. The Citadel
Sunday, September 26
1 p.m. Samford Women's Soccer vs. University of North Carolina Greensboro
2 p.m. Hymn Sing
TBD Moffett and Sanders School of Nursing White Coat Ceremony
Schedule Help
Look over the schedule and consider the answers to these five questions as you register:
Does your family plan to attend a "Pops with the Prez" reception, the Parents Association Breakfast or the tailgate lunch?
Do you plan to attend a Parent Academy class?
Do you need to reserve a spot in the Sibling Campus Tour?
Do you plan to participate in your state/regional tailgate on the Quad?
Do you need football tickets?
1. Weekend Registration, Meal Tickets, President's Receptions
Please register  to attend Family Weekend and the President's Receptions ("Pops with the Prez") and purchase meal tickets for the Saturday Parents Association Breakfast and the Saturday tailgate BBQ lunch.
Register Starting September 1
2. Parent Academy Classes
Do you wonder what it would be like to study at Samford? Wonder no more! Enjoy a Samford academic experience through Parent Academy. Parent Academy offers classes taught by Samford professors especially for Samford parents on the Friday afternoon of Family Weekend. Two one-hour class sessions will be offered. Parents may attend class during either or both one-hour sessions. Advance registration is required. Seating in each class is limited.
Parent Academy classes, described below, are designed for parents only. Please do not ask your Samford student or their siblings to attend the parent-only classes with you. Your cooperation will enable us to have room for the many parents who want to attend. Please check the schedule once you arrive on campus to confirm classroom locations, as last-minute changes may be necessary.
Registration for these classes will be posted September 1 under the Calendar of Events on the Parent Portal. Portal users will also receive an email notice about sign ups. Please do not contact professors to register.
Session One (1-2 p.m.)
Session Two (2:30-3:30 p.m.)
3. Siblings Tour
The Siblings Tour, led by the Office of Admission for Samford student's siblings, is Friday afternoon at 2 p.m. Advance registration is required and space is limited.
4. State/Regional Tailgates
Saturday's state/regional tailgates are the highlight of Family Weekend. Connect with the chair of your state or region (or the tailgate hosting your area) to learn about specific tailgate plans. Links to tailgate chairs will be included in the Parent Portal and in emails that will be sent directly to portal users.
Alabama
California
Georgia
Florida
Louisiana
Mid-Atlantic/Northeast
Midwest
Mississippi
North Carolina
South Carolina
Tennessee
Texas/Oklahoma
West
Other—Your state/region is not listed.
5. Football Game Tickets
Tickets to the Saturday 2 p.m. game against East Tennessee State University may be purchased through Samford's Athletic Ticket Office.
Purchase Tickets
Reserved seats are only available on the West side of Seibert Stadium. We anticipate returning to full capacity at Seibert Stadium this fall. Samford Athletics will continue to monitor and adhere to campus and Jefferson County Health Department guidelines as it pertains to COVID-19.
Samford fans will see a return of the Bulldog Deli (food trucks) for all home games.
Children 12 and under get in free.
Refund Policy
The football ticket refund policy can be found on the Athletics web site.
Family Weekend meal refunds are:
Cancelled prior to September 10: 100% refund
Cancelled between September 11 and September 17: 50% refund
Cancelled September 18 and later: No refund
Please email parents@samford.edu with questions.
Hotels