Orientation
When students attend college orientation, parents or other supporting family members also attend a parents' orientation so they can know what to expect for the next four years.
We ask parents or other supporting family members to attend Bulldog Days, Samford's orientation program for new students and parents. That's right! We ask parents to attend orientation along with their students so you will know what to expect for the next four years. You will enjoy a schedule that's been designed just for you. From the parents' perspective, you will learn all about academics and campus life, helpful resources and services, the Samford Parents Association, and more. Plus, you will meet current Samford parents who can answer questions and share their stories as well as begin friendships with the other parents and supporting family members going through this college transition along with you.
Welcome Parties and Send-Off Parties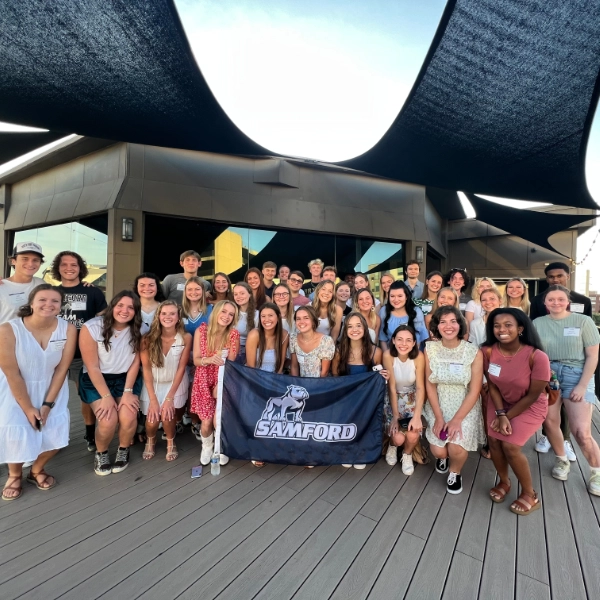 Samford University Office of Admission and Office of Parent and Family Programs will host Welcome Parties across the country in July and early August to give incoming freshmen and their parents an opportunity to meet other Samford families from their area. We want to help you make connections with as many students and families as possible, so you feel right at home when school begins.
Welcome Parties are hosted by Samford staff, as we "welcome" you to Samford. These events are held in cities with the highest numbers of incoming Samford freshmen. Students will receive an email from the office of Admission with details and a registration link.
Send-Off Parties are hosted by Samford parents as you "send your student off" to Samford. If you are interested in hosting a Send-Off Party in your home or at a nearby restaurant/venue, please email parents@samford.edu and we will discuss some ideas with you.
Attire for all events is "Party Casual." Shorts, sundresses, T-shirts, polos... whatever makes you comfortable!
Welcome Parties
Dates and cities for Welcome Parties and Send-Off Parties will be posted here in May 2024.
Family Weekend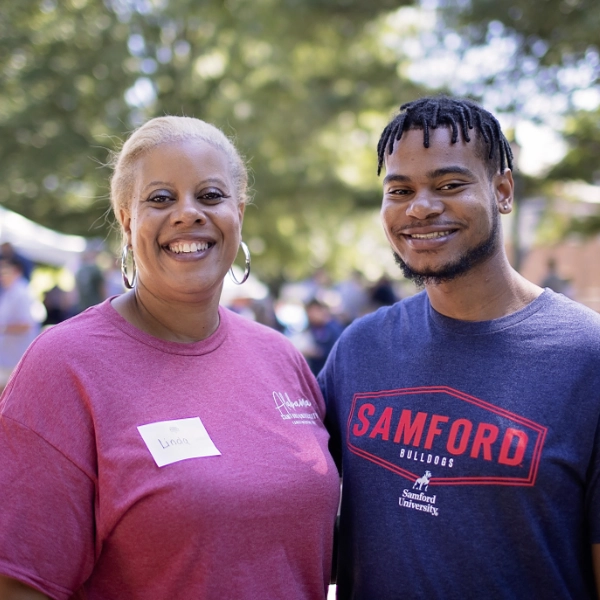 We look forward to hosting Samford families and friends on campus September 20-22, 2024, for the 60th anniversary of Family Weekend at Samford University! The schedule and registration information for the many activities planned for the weekend will be posted here in summer 2024.
Step Sing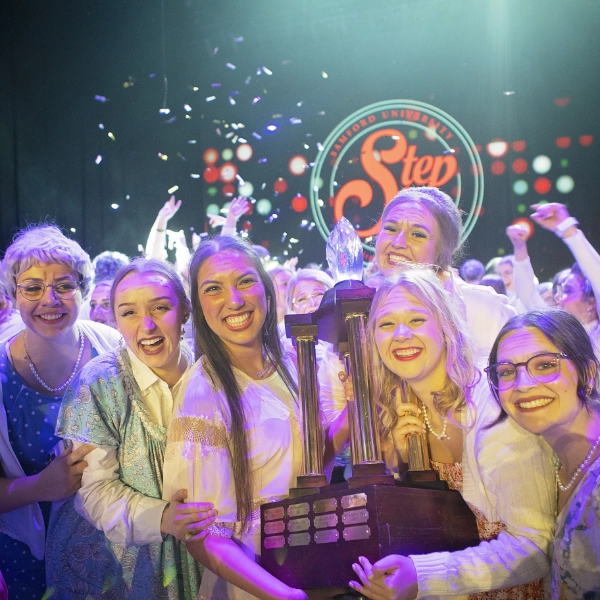 Step Sing is one of Samford's most popular traditions that draws interest from the student body and from the greater Birmingham area. Learn more about Step Sing
During this festive weekend, the President and First Lady are delighted to host the Collegiate Partners Reception at the President's Home. This event is to celebrate the significant contributions of those members of the Parents Association whose generosity has worked to impact the lives of students at Samford at the highest level. Learn more about becoming a Collegiate Partner
Samford Parents celebrate the tradition of Step Sing with the following planned activities:
Backstage Brunch for families of Step Sing directors
Collegiate Partner Reception at the home of President and Mrs. Taylor
Parent Commons open throughout the weekend
Donation drive
Food trucks on Talbird Circle
Coming from out of town? Area Hotels
Prayer Walk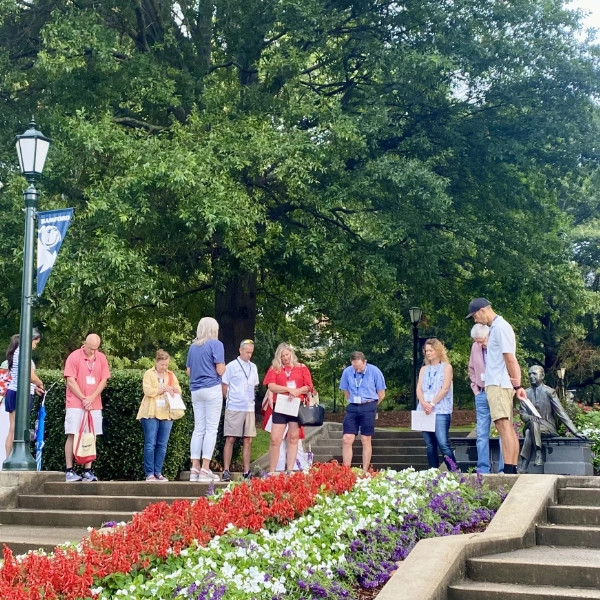 Parent & Family Programs will host a Samford Prayer Walk during Bulldog Days and Family Weekend. The Prayer Walk begins with parents gathering at Mr. Beeson's statue.  Following a group prayer, individuals, couples and/or families continue the Prayer Walk using the guide at their own pace. Most people take 30-45 minutes to complete the 730-step loop around the Quad. We encourage you to use this 14-stop map for your own personal prayer walk at Samford whenever you are visiting our beautiful campus. We hope this map will be useful as a guide or as inspiration in voicing your own prayers.